This Mustang is owned by my brother, its a 390GT Coupe from 1968.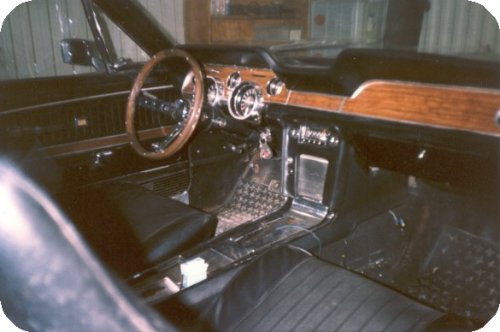 The car is going through a complete restoration. It was originally fitted with a 390BB and a 4 speed manual gearbox. The paint was Candy apple red with black delux interior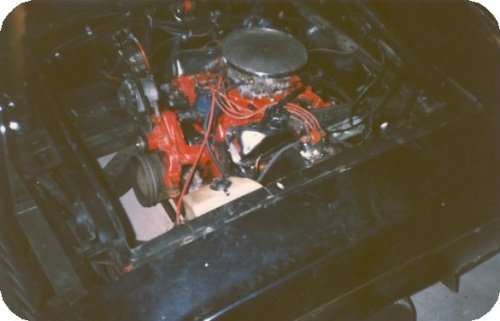 A lot of the GT options were removed by previous owners, such as the fog lights, delux steering wheel, front seats, wheels and the 4 speed with the shifter.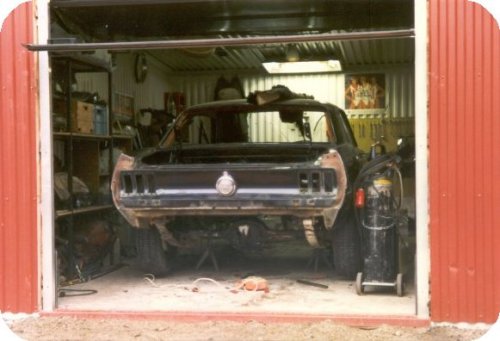 First step was to remove everything so the body could be sandblasted and the rust repaired.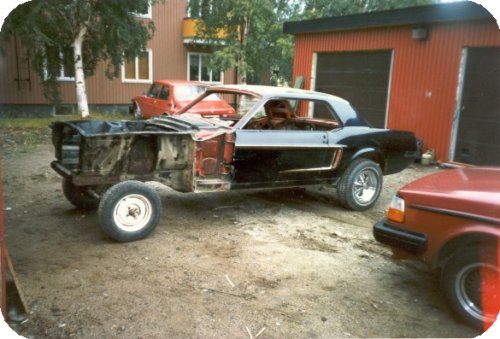 On its way to sandblasting.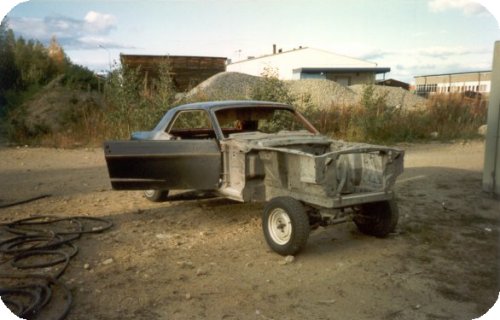 Just done with the dirty work..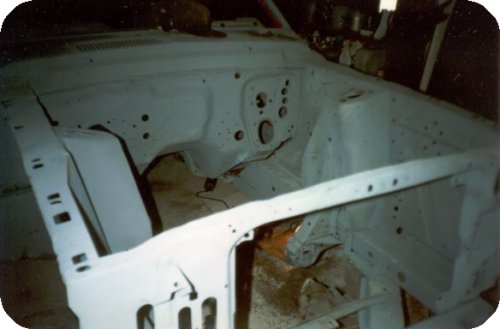 After some cleaning up this is how nice she got. When inspecting the car after the sandblasting it turn out to be pretty solid.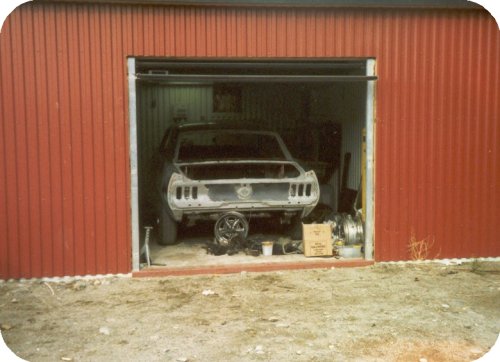 Though the car is solid alot of metal still needed replacing. Most of the floor is new, the rear panel, one rear fender, the quarter rear on the other side and all of the engine compartment apron plates, just to get that "as new" look.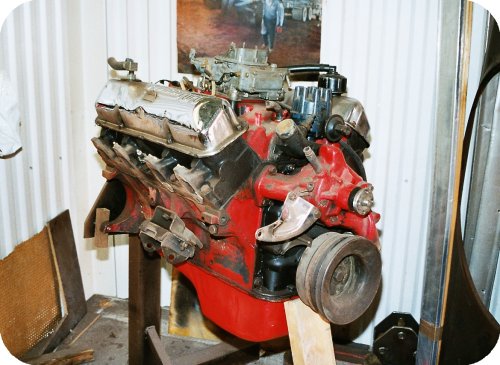 The engine will be rebuilt after the body is done.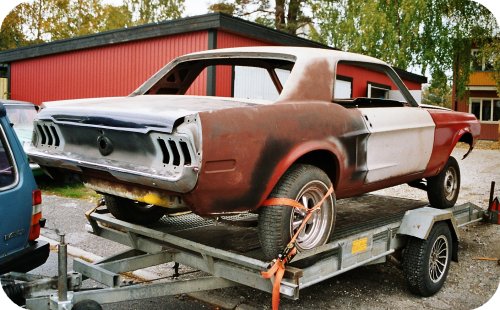 Moving to new garage. Still alot of work to do before she is drivable.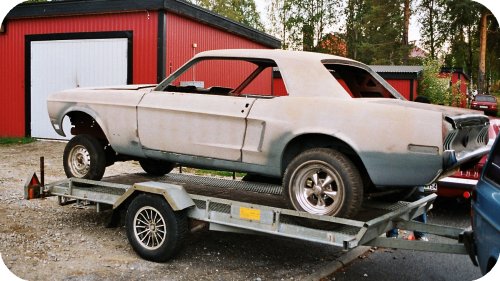 Still some bodywork to do before turning the car over to the painter, trunk and doors need some work. Hopefully the car can get its candyapple red colour this winter.
More pictures will be here soon.